Elixir for Schools
Organizer of the Science on Stage festival 2022
Elixir for Schools (Elixír do škol, z. ú.) was established in 2013 as a part of the project portfolio of Ceska Sporitelna Foundation. In 2018 it became an independent non-profit organization. The mission of Elixír is to improve the quality of science and technical education in the Czech Republic. Our journey leads through the support of STEM teachers and aims at the enhanced use of digital technologies.
It is a known fact that a teacher has an impact on about 2,000 students in their professional life. If the teachers are passionate about their job and teach in an engaging way, they often inspire students to go beyond their limits, set aspirational goals and positively influence their future professional path. The innovative approaches in education Elixir implements by building capacities of teachers, improving accessibility to specialized information, and strengthening the coordination of informal and formal knowledge-sharing mechanisms, bring about a gradual change in the involved schools and therefore contribute to the overall positive change of the education system. Elixir's activities aim to make maximum use of experiments, and thus replacing still common ways of teaching such as "open your workbooks, take notes and memorize it ". This approach according to the research still constitutes up to 70 % of the methods predominantly used in the Czech education system.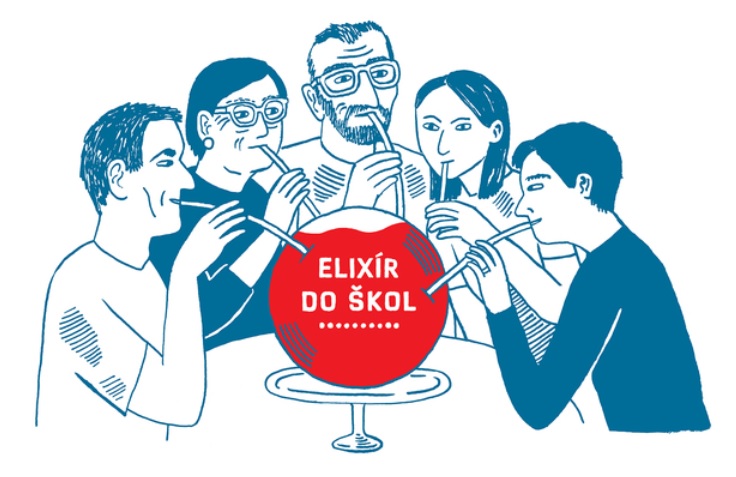 Nowadays, more than 2,500 teachers from more than 670 primary and secondary schools are involved in the Elixir activities. In total, the outreach of Elixir is approximately 350,000 students. In 2021, 350 new teachers joined the network. Apart from engaging primary, secondary and high school teachers, Elixir has recently expanded to offer education programs for pre-school levels within the topic of polytechnic education.
Every month, teachers and teaching professionals visit one of the Elixir's 38 regional hubs to share knowledge, experiences, inspire and learn from each other how best to incorporate experiments and digital technologies in their classes. To be a part of the Science on Stage festival as main organizer gives us a unique opportunity to showcase the best of teaching in Czechia within the international context.
You can find more information in the Czech language only at www.elixirdoskol.cz